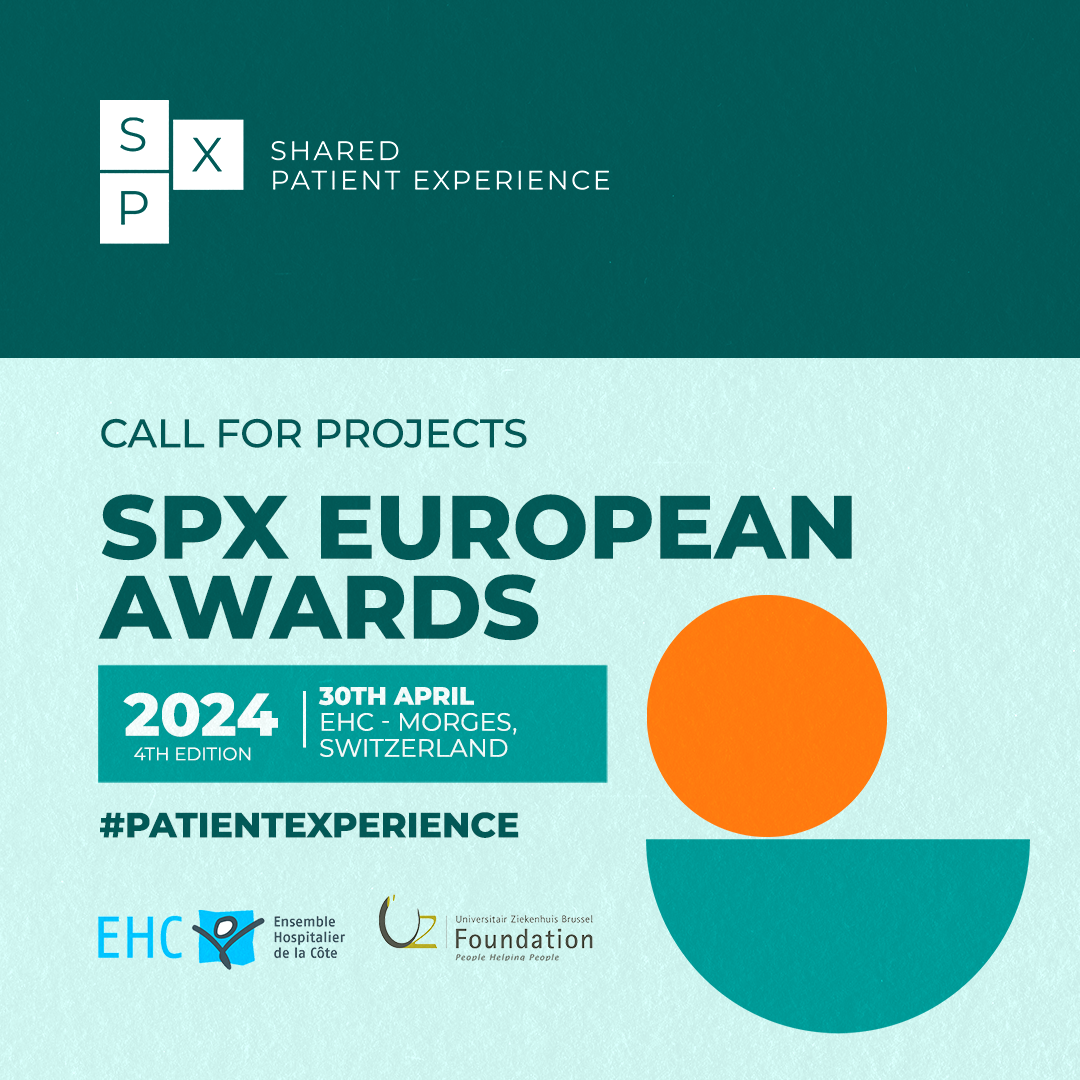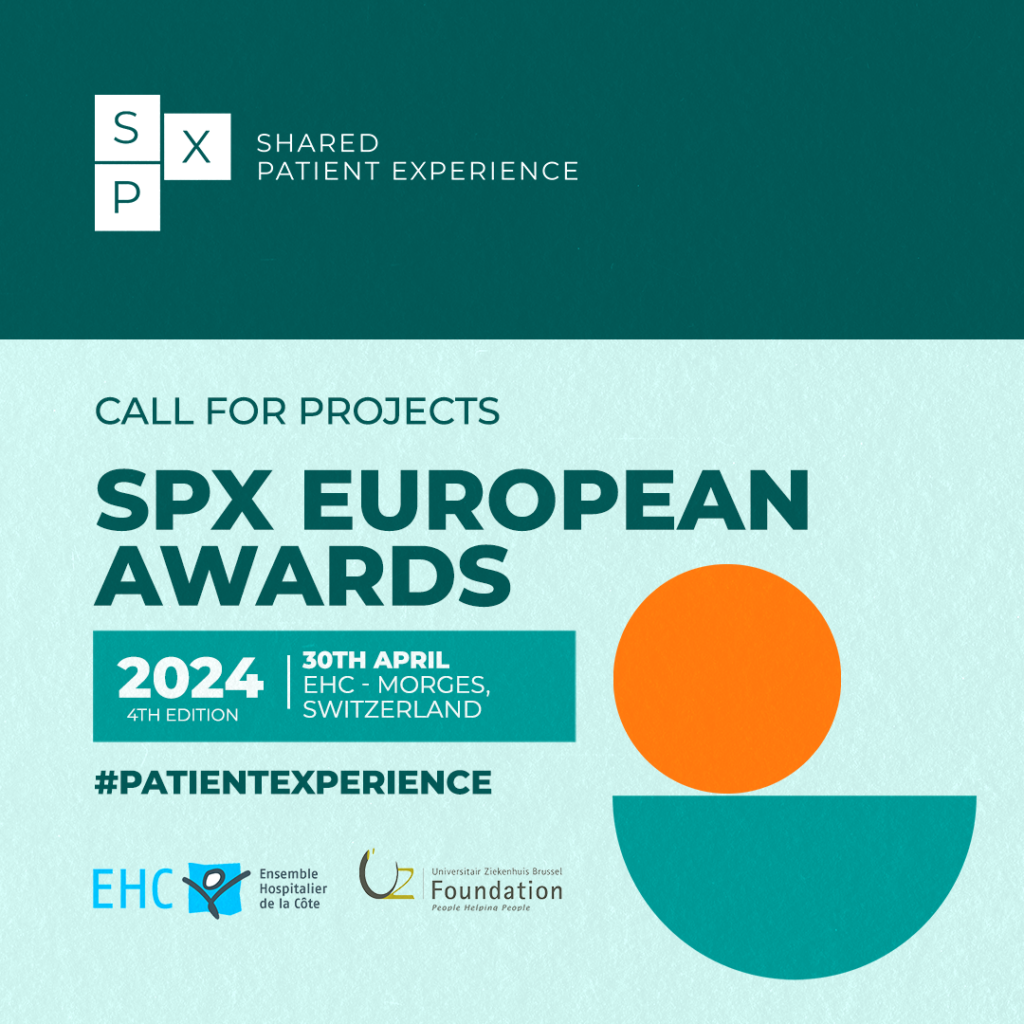 Shared Patient eXperience aims to bring together international organisations, healthcare institutions and start-ups that want to improve and share their experience with patients.
Each year we expand the coverage of the association, and the ceremony of the 4th edition of the Awards will be held on April 30 in Morges, hosted by Ensemble Hospitalier de la Côte in Switzerland.
For this fourth edition, we are expanding the categories of health institutions that can participate: hospitals, non-hospital healthcare institutions and start-ups. A total of €20,000 in cash prizes will be divided equally among the winners in each category.
Projects that apply in the first period (before 19 January) will get bonus points, closing date for applications is 28 February 2024.
The public voting period runs from 8 March (3pm GMT+2) to 8 April (3pm GMT+2) via this website.
DISCOVER NEW CATEGORIES FOR 2024
1. Patient eXperience in hospital care
2. Patient eXperience in Health and Social related services
3. Patient eXperience in outpatient institutions                                               
4. Patient eXperience in digital and non-face-to-face support
The award in each category is linked to a cash prize of 20.000 euros offered by our sponsors: the UZ Brussel Foundation and Ensemble Hospitalier de la Côte that supports the continuation and expansion of the SPX European Awards. The winners agree to actively share information about their winning project, with the support of SPX.
A publication containing more information about all the preselected projects will help disseminate the details on the projects and their good practices for an enhanced patient experience.
The winners can count on international interest through various communication channels including press, newsletter, website and social media of SPX and its members for an entire year.
The final selection will be made by a jury of professionals, who will take the results from a public vote into account.
The winners will be announced during the Award Ceremony on April 30th, 2024, at the Ensemble Hospitalier de la Côte in Switzerland. It can be attended physically, prior registration. Inscriptions will open on October 1st 2023.