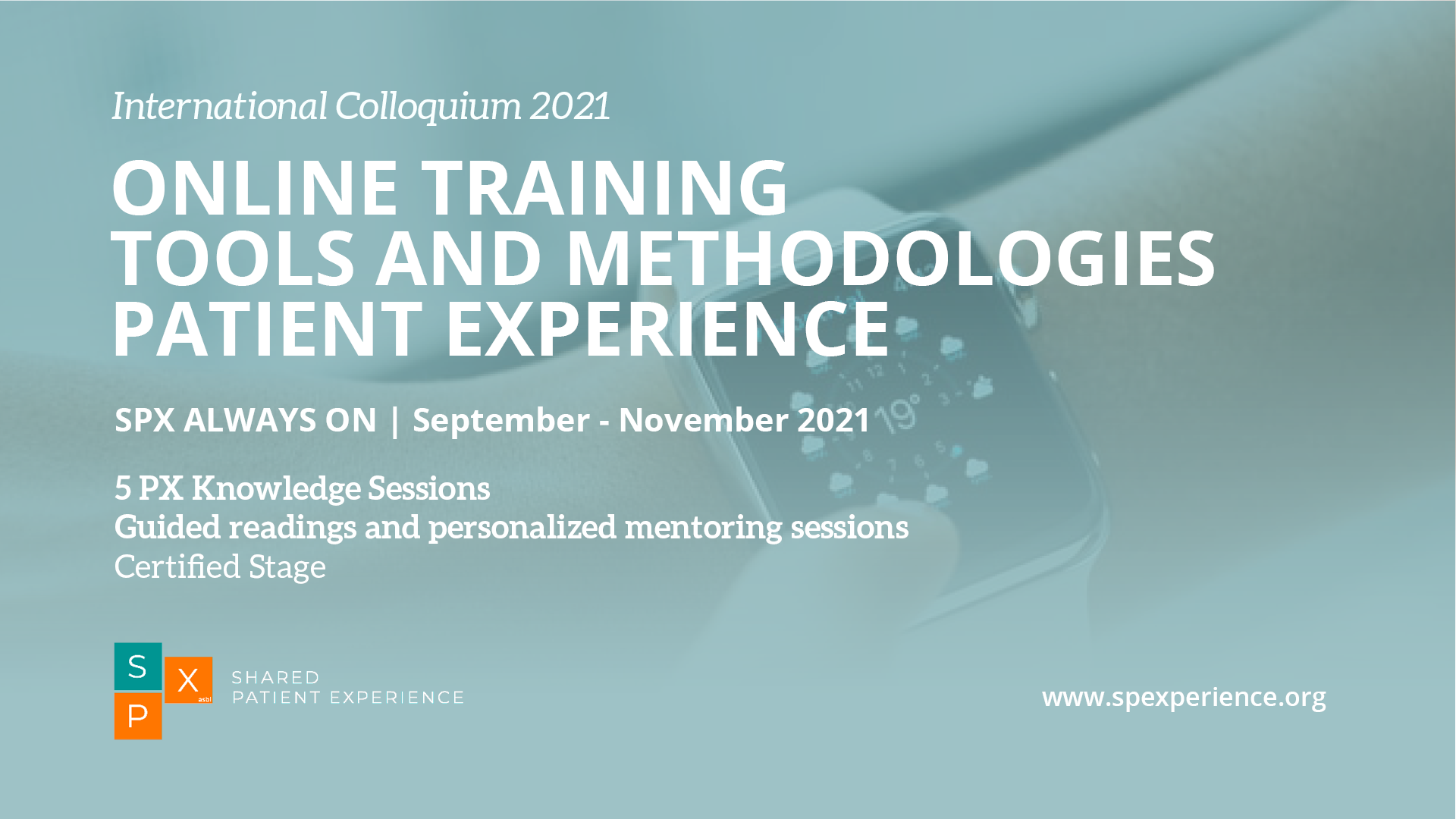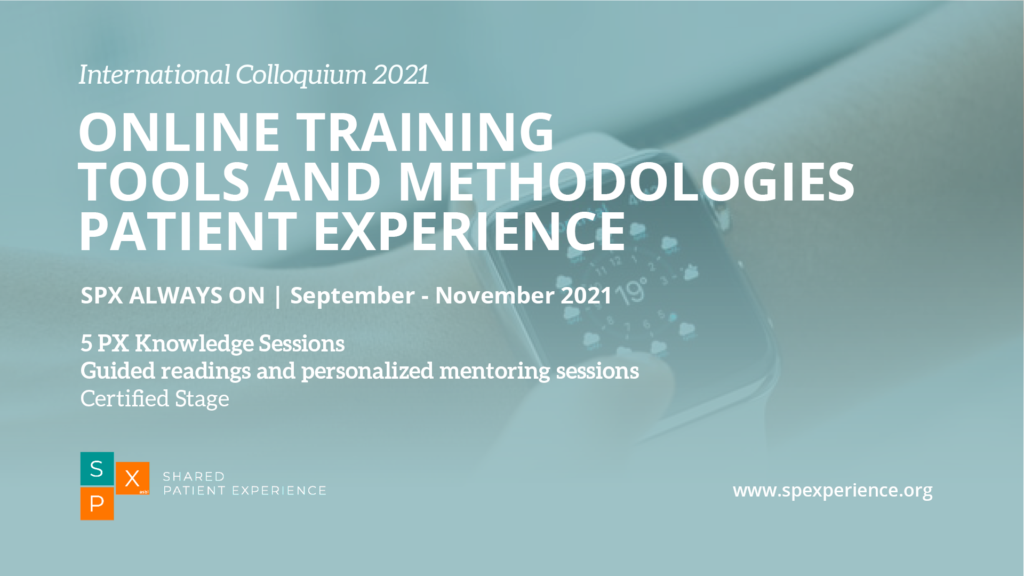 Training sessions on methodologies and tools that have proven their added value for the implementation of patient experience projects.
These training sessions will be held between September and November 2021, with presentations in French, Dutch, English and Spanish.
The objective of the SPX Always On 2021 International Colloquium training program is to provide an overview of the main tools and methodologies needed to implement patient experience optimization initiatives, around 5 sessions:
Conceptual framework of the patient experience and the measurement of value beyond satisfaction
The design thinking approach, a methodology centered on people's needs (human-centered) and aimed at the co-creation of solutions.
Design and prototyping of solutions.
Metrics to measure, track and evaluate the patient experience.
Implementation strategy. How to assess the situation and define an action plan.
The training will be conducted in French, Dutch, English, and Spanish, depending on the number of registrations received.
CALENDAR OF SESSIONS BY LANGUAGE
BOOK IN THE LANGUAGE OF YOUR CHOICE
For doctors practicing in Belgium, a recognition of the INAMI points has been requested. A request for recognition is also in progress with the European Union (EACCME). Contact us for more information: [email protected]