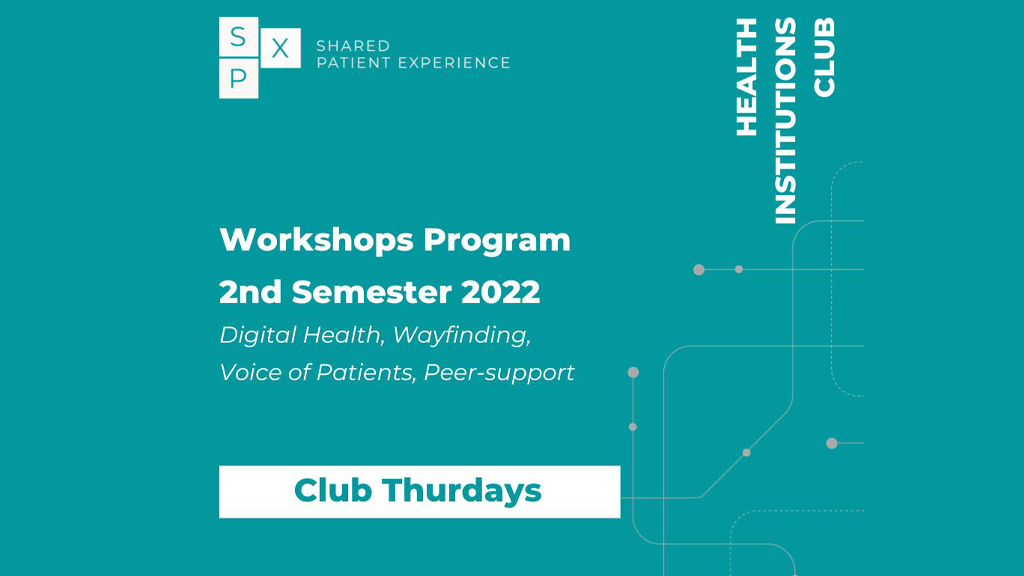 Club Thursdays – 2022 workshops Agenda
September, back to work, and back to our "Club Thursdays" workshops.
15/09/22 – Digital health for the benefit of patients and health professionals (Coalition Next Belgium with Christophe Jauquet)
20/10/22 – WayFinding Design (ID-LAB with Loic Hellegouarch)
17/11/22 – Improve our healthcare system thanks to the voice of patients (EntendsMoi (HearMeOut in english with Guillaume Rousson & Guillaume Bezie)
15/12/22 – Peer support in mental health (Smes with Stéphane WAHA)
Interested? Contact us!