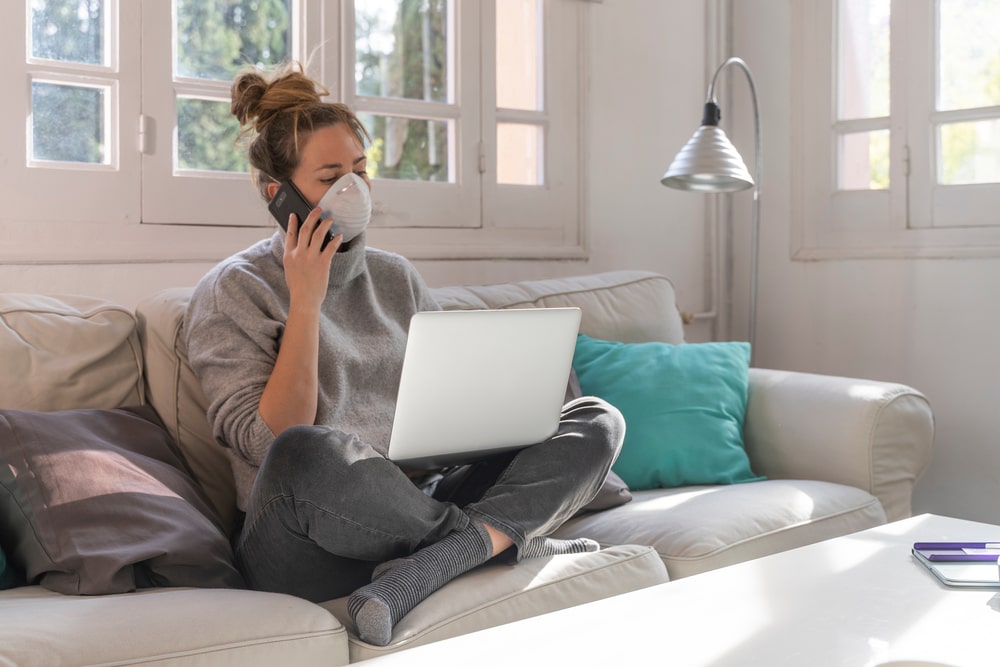 COVID-19: Studying the experience of patients in isolation to develop the uses of AI in e-health
In a study published by JMIR Med Inform in April 2021, researchers from the Delft University of Technology used patient journey mapping to place the patient's perspective at the heart of artificial intelligence (AI) for healthcare. The study, titled "A Patient Journey Map to Improve the Home Isolation Experience of Persons With Mild COVID-19: Design Research for Service Touchpoints of Artificial Intelligence in eHealth", focused on patients with mild COVID-19 cases that were self-isolating.
The pandemic's medical shortage and the self-isolation of mild cases it brought highlighted the benefits of e-Health and AI in healthcare. However, common complaints about AI are a lack of user-friendliness and a health-provider centric approach. As the authors were trying to uncover how to improve the home isolation experience of persons with mild COVID-19 symptoms through eHealth services with AI technology, their idea was to explore patients' experiences to expose their needs prior to developing technological solutions.
The study
The study was based on the qualitative analysis of top-viewed YouTube videos posted by patients. This patient journey mapping provided a comprehensive description of the home isolation experience of persons with mild COVID-19 symptoms, which was then used to obtain insights into user needs and tasks, and to find touchpoint interaction needs for the useful application of AI in eHealth.
Since data on the home isolation experiences of persons with mild COVID-19 symptoms was not available and the context did not permit regular interviews, the researchers chose to use personal video stories instead. While this limits research bias and brings to light unexpected information that patients consider important from their personal perspective, it still poses difficulties regarding the analysis of different narrative structures (extracting, coding, and synthesizing commonly shared experiences). Moreover, people posting their experience online in English do not represent the total population of persons with mild COVID-19 symptoms across socioeconomic classes and ethnic and cultural groups.
Key Findings
an extensive awareness period before testing positive,
experiences of less typical and more personal symptoms,
a severe negative mood experience curve,
inadequate home health care service support through all stages.
The key findings concerned :
The researchers were also able to uncover benefits and drawbacks of social media support for patients with mild COVID-19 and to synthesize the main touchpoint needs during home isolation to provide opportunities for AI eHealth concepts.
Main Touchpoint Needs During Home Isolation
Three principal touchpoint needs were identified. First, there is a need to relieve the anxiety caused by the virus by providing reliable public health information. Second, more personal health monitoring and guidance is needed to address personal symptoms. Third, more mental health guidance and social support is required to positively influence the severe moods and emotional problems of those with mild COVID-19.
Proposed Service Touchpoints of AI
Researchers translated the patient journey insights into value creation for AI innovations in eHealth and designed 3 initial service concepts for an AI application.
Trustworthy Public Health Information
In this concept, persons can get more trustworthy information about COVID-19 via a mobile application. The app would focus on group identification and dangerous area identification, provide symptom analysis and personalized information analysis as well as positive relaxation.
Personal COVID-19 Health Monitoring
In this concept, by inputting symptoms and physical condition data through text or voice, users can self-diagnose whether they have been infected by COVID-19 and follow up with self-monitoring and personalized care as well as daily predictions about their potential health condition.
In this concept, users can socialize with those who have similar experiences online to get more social support.
Conclusions
This study uncovers new knowledge and enhances the professional understanding of persons with mild COVID-19 symptoms. It synthesizes urgent needs for eHealth service touchpoints, and offers concepts to overcome some inadequate service provision challenges.
The opinion of the SPX Virtual Contents Editorial Board:
« Interesting article but whose conclusions must be evaluated with reservations, firstly because there is a significant bias in people who use YouTube videos to explain their experiences. Secondly, because a sample of only 5 youtubers does not seem very large. The use of artificial intelligence (AI) is interesting to obtain the Journey and the results that appear to be reasonable, perhaps they could also have been obtained through the use of AI with other forms of qualitative study such as structured interviews or medicine Narrative, but it is reasonable to use other innovative data carriers. »