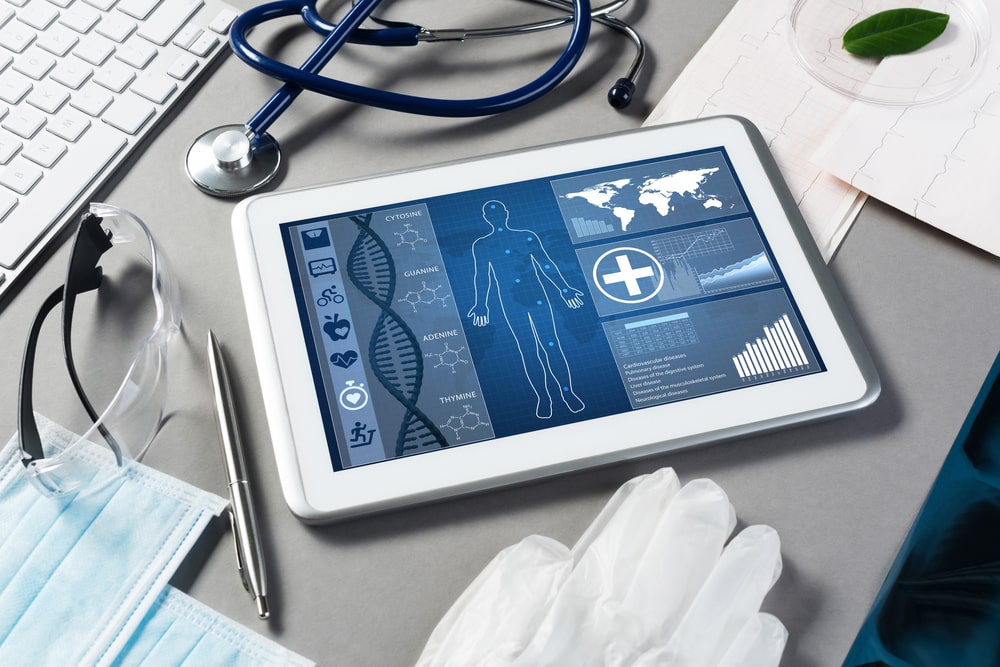 Digital patient experience: design framework and guidelines for improving the patient experience in digital health
Digital health encompasses a range of different concepts: prevention, consultation, treatment and health management services.
As digital health has become a more familiar term, it has generated many definitions and the concept has eventually been expanded to encompass a much broader set of scientific concepts and technologies. These include digital health applications, ecosystems and platforms, patient portals, mobile health applications, online health records and appointment scheduling applications.
This article aims to present a study to examine the influencing factors and design considerations of the patient experience (PEx) in digital health and to generate design guidelines for improving this experience.
Patient Experience in Digital Health
Digital health has the potential to improve the overall patient experience of healthcare. However, there is currently no common concept to describe the digital health patient experience. Neither the common definition of patient experience nor user experience (UX) adequately reflects the experience of a patient using a digital service. For example, in a hospital setting, the cleanliness of the environment, background noise and even the food supply could affect the PEx, but these elements do not influence the experience of a patient using a digital service. Similarly, the fact that the system passes the usability heuristic does not necessarily mean that the overall experience of a patient using digital health services is positive. Therefore, it is essential to understand the experiences of individuals using digital health systems and how the design of new technologies may affect them.
Umbrella method
This is an umbrella systematic review using the PRISMA (Preferred Reporting Items for Systematic Reviews and Meta-Analyses) methodology conducted in the Scopus, PubMed and Web of Science databases. A priori categories of factors influencing the digital patient experience were determined based on 3 aspects: behavioural, technical and organisational determinants. These determinants were each classified into 3 categories, resulting in nine categories: patient capability, patient opportunity, patient motivation, technology, functionality, design, organisational environment, physical environment and social environment.
Results: A wide variety of influencing factors and design considerations
The study revealed a wide range of perspectives and definitions describing patients' experiences and characteristics when using digital health, presenting a variety of influencing factors and design considerations for the digital PEx.
An influencing factor is an aspect of the existing situation that influences other aspects of the situation, and is formulated as an attribute of an element that is considered relevant and can be observed, measured or evaluated. In this study, influencing factors refer to specific factors that lead to a positive or negative experience. Some factors have consistent and concrete positive or negative impacts, while others have double-edged impacts; that is, impacts that differ from person to person or that change over time.
Digital health is often treated as a whole, while digital PEx is affected by the complementary effect of various digital health factors. A single change in one factor can affect everything else. We found that without a concrete context of interaction, factors could be seen as facilitators or barriers. For example, regular contact with healthcare providers could be seen positively, as a means of comfort, or negatively, as a burden on patients' daily lives.
A proposed definition of digital PEx
The authors of this study propose a concise and practical definition of digital PEx to guide the future design of digital health: "Digital patient experience is the sum of all interactions, affected by a patient's behavioral determinants, framed by digital technologies, and shaped by organizational culture, that influence patient perceptions across the continuum of care channeling digital health."
Compared to the Beryl Institute's definition of patient experience, this new definition emphasises the digital part of care delivery and includes two new determinants (technical and behavioural) that go beyond the organisation's culture to clarify what can influence patients' perceptions while travelling along a digital care pathway.
Design guidelines for improving the digital PEx
The authors propose a framework with four phases: define design, define evaluation, design ideation and evaluate design.
They mapped the combinations of design constructs and design methods into 9 guidelines to address different influencing factors that can be used to guide the design ideation process.
They propose 4 design constructs (personalisation, information, navigation and visualisation) and 3 common design methods (user-centred or human-centred design, co-design and inclusive design) as design considerations for addressing digital PEx.
Conclusion
A growing number of studies have been conducted on the PEx survey, satisfaction and expectations of various digital health. With the growing academic interest in this topic and the increasing efforts to address PEx in digital health design practice, a common concept with a concise definition will strengthen and align efforts in this area.
Designers of digital solutions must always balance project requirements (such as benefits), user needs (such as privacy issues) and political regulations (such as data security). For example, patient-to-patient (peer) communication may not be appropriate for more sensitive health issues.
However, healthcare organisations should not divert their attention from basic, low-cost strategies that affect patient care. In addition, new technologies should not overwhelm the patient or ignore their needs.
Read more about this study:
Wang T, Giunti G, Melles M, Goossens R, Digital Patient Experience: Umbrella Systematic Review, J Med Internet Res 2022;24(8):e37952, URL: https://www.jmir.org/2022/8/e37952 DOI: 10.2196/37952.