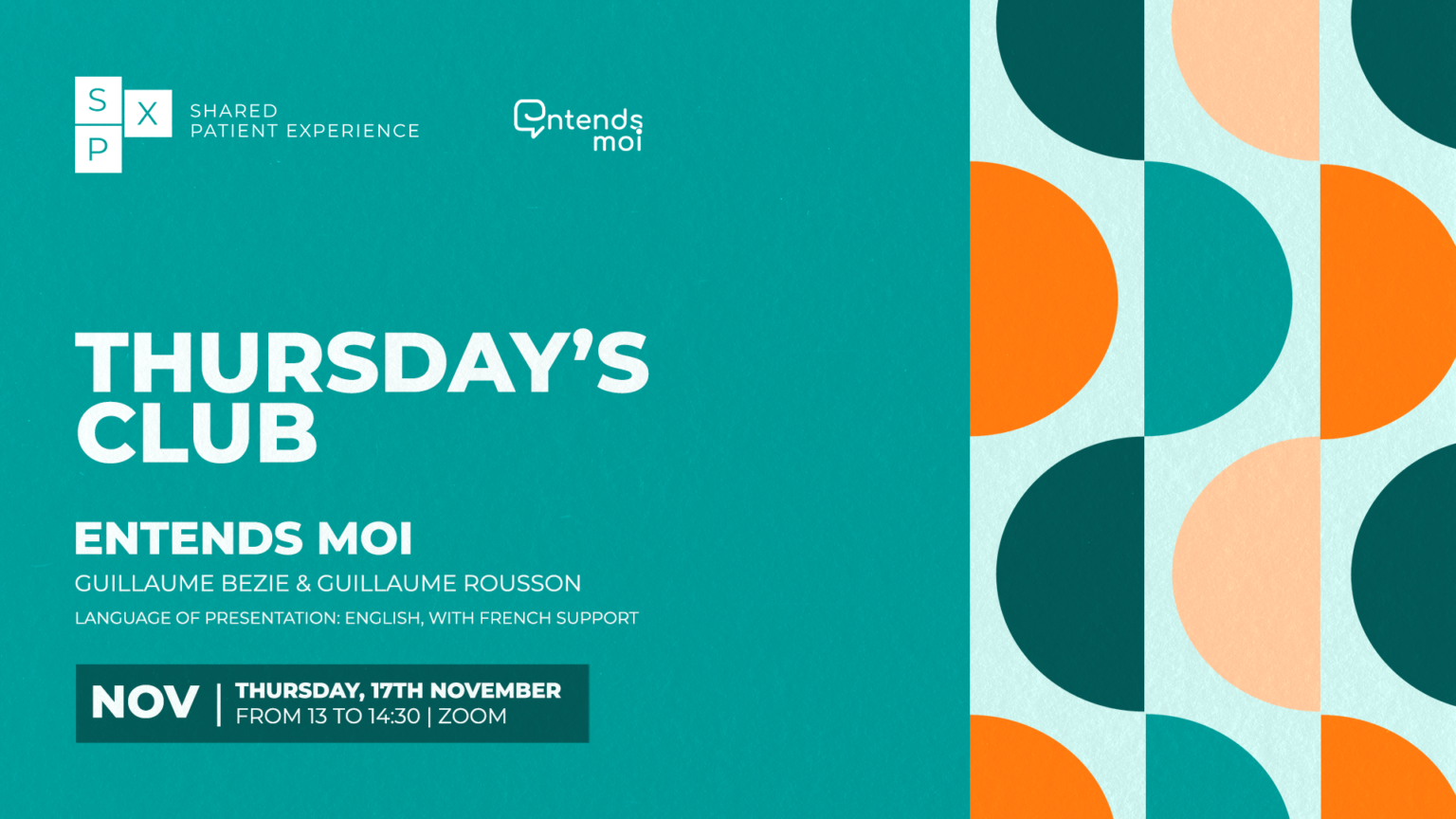 Exclusive for SPX members: Thursday's Club about "Entends Moi" on November 17th
Co-founded by patients and healthcare professionals, the start-up Entends Moi (Hear me up) aims to make the voice of healthcare system users audible and visible to enable health democracy. Co-developed and tested with 9 healthcare facilities, "Verbatim" is a digital platform for Natural Language Processing dedicated to patient experience free text feedbacks. "Verbatim" helps professionals and user representatives to continuously improve inpatient pathways.
On our next Thursday's Club session, Guillaume Bezie and Guillaume Rousson, co-founders of Entends Moi, will present their association and explain this initiative.
In the next weeks, the SPX members will receive an e-mail with all the info needed to register and participate on this session. If you're not yet a member, don't miss the opportunity to participate on our Thursday's Clubs and become a SPX member now !