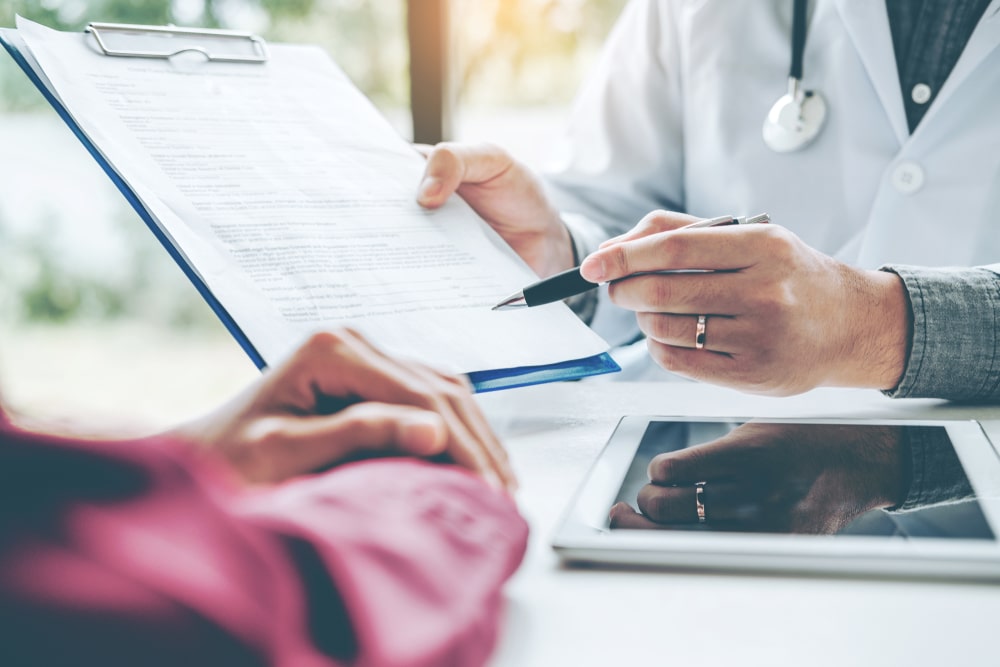 How to promote patient education to enhance their experience
At Children's Wisconsin, parents of newborns have a lifeline. Through a targeted parent relationship management strategy, the hospital has been able to provide new parents with key information about patient education and access to care, which the hospital says improves parents' overall experience.
"It's all about that patient experience and retaining patients just to reaffirm that mum or dad or caregiver's decision of choosing Children's Wisconsin as their paediatric provider," says Richard Hanson, marketing manager for Children's Wisconsin.
"Children's is also trying to grow its primary care footprint," Hanson explained. "I came from a previous health system where I did a lot of patient engagement type work, and immediately wanted to start building a marketing automation campaign to welcome new parents into the Children's Wisconsin system, specifically primary care."
Hanson identified new parents in particular because there is great potential for communication and relationship building between patients and providers. A parent himself, Hanson said there is a lot new parents don't know, and they crave that support from their medical providers. This was a clear opportunity for Children's Wisconsin to develop an automated marketing campaign designed to provide information and education to new parents or caregivers.
"And that's what started the baby's first year, the newborn campaign," Hanson noted. "The series of those emails targeted to parents at very specific times throughout baby's first year, letting them know that we're here for you, here are important resources, here's how to access care, after hours care, and some of the digital health and resource tools that we have."
The marketing team was responsible for building the patient messaging, which Hanson said was a real challenge. These are generalised messages, not individual communications between patients and their providers. These emails cannot diagnose or even provide specific clinical directives.
"We were very careful to talk about certain aspects throughout baby's first year," Hanson explained, offering examples of how the emails addressed common, general questions without providing a diagnosis. "At that purple crying stage, what does that look like? That's a topic we address in that three-month email, what's normal. This is how it happens. Here's why it happens. We have some of that information in there."
Hanson and his team also worked with medical directors at Children's Wisconsin to discuss the different stages of early childhood in a safe and responsible manner.
"We also have some milestones like crawling, things like that, but we were very careful," he emphasised. "It took a lot of time with our language to state not every kid develops at the same rate, and there's nothing to be concerned about. But when they have started crawling or moving round, here's some additional exercises to think about, maybe start thinking about baby proofing the cabinets."
The campaign has been largely successful. Campaign emails have an 86% open rate, which is way above the usual marketing campaigns and which Hanson attributes to the programme's focus. Children's Wisconsin focused on patient experience and relationship-building, not on acquiring new patients.
"That's the power of the campaign," Hanson remarked. "It's not new patient acquisition. It is more of that affinity campaign to connect with our current patients, make them feel good about choosing Children's, and now once in the system, letting them know what other opportunities are available to them." This relationship-building is important for building patient trust and ultimately patient loyalty, which in the long term will have a positive financial impact on the hospital.
In the case of this marketing campaign, in the short term it meant more parents opening the emails.
"Open rates are high because parents would see that, saw it was great content, that it was tailored for them. Open rates jumped immediately off of that," Hanson recalled. "And then engagements through clicking, jumping off then to online schedule appointments."
Again, implementing this strategy of a customer relationship management tool with new parents made sense, as it enabled Hanson and his team to develop best practices with a very open and willing audience. There are other opportunities within the healthcare system for those best practices to be applied, and Hanson and the rest of Children's Wisconsin are identifying them and making the transition.
The opinion of the SPX Virtual Contents Editorial Board:
"As the title suggests, there is a fine line between commercial matters and patient experience in this article. In the end, it evokes the potential positive impact of a marketing approach on the experience of patients, or rather of the families of newborns in this case, but which is neither objectified nor really robust given the low level of feedback. The KPIs mentioned are more related to the performance of the marketing approach, which is clearly defined and targeted.
On the other hand, the potential behind the line of thought and the approach is strongly present, as when taken as a whole it makes it possible to better inform and prepare patients and their families, thanks to targeted two-way communication.
To express this fully, it will be necessary to be able to measure the specific impact of these actions on different dimensions of the patient experience and not only in commercial terms."