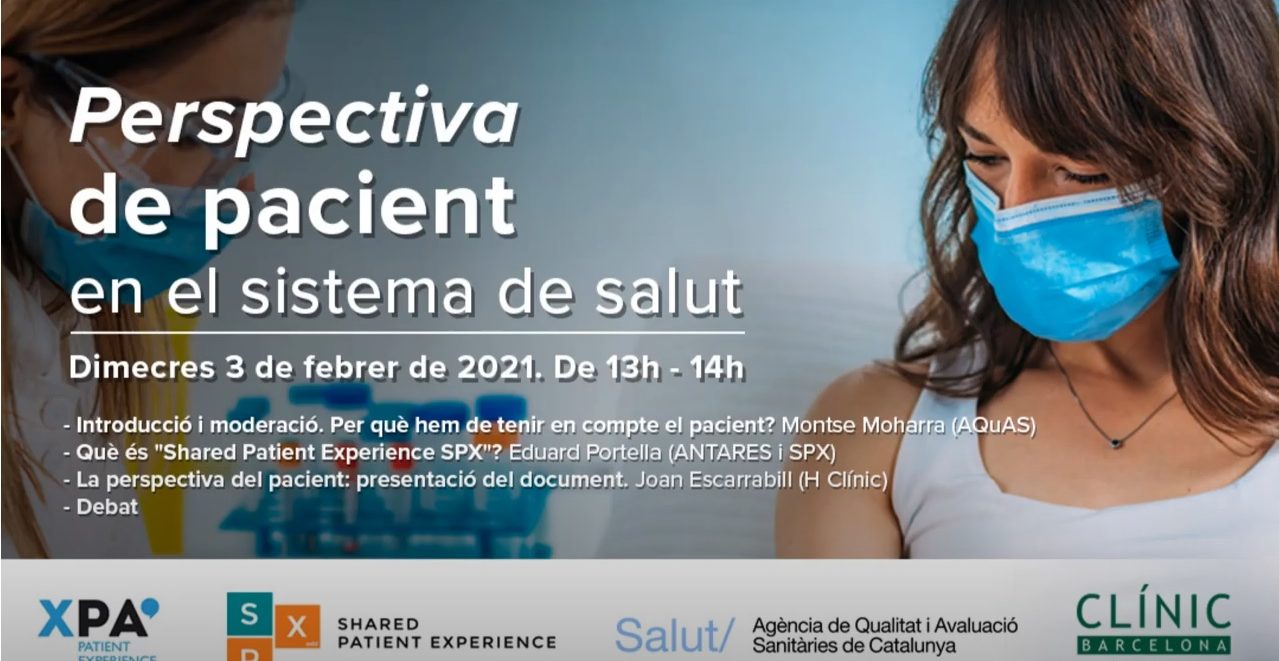 Shared Patient Experience participates in a seminar on the perspective of the patient in the health system
The seminar "The perspective of the patient in the health system", held online on February 3rd, was attended by the vice president of Shared Patient Experience and president of Antares Consulting, Eduard Portella. It was also attended by Montse Moharra, acting director of the AQuAS (Catalan Health Quality and Evaluation Agency) and Joan Escarrabill, from the Chronic Care and Patient Experience Program at Hospital Clínic.
Portella's presentation focused on the importance of the patient experience as a central element in defining quality of healthcare today, due to the demographic transition caused by population aging and the digital generation. This paradigm shift is among others due to factors such as the increase in social demand among patients and citizens to get involved in managing their own health.
In this context, explains Portella, Shared Patient Experience was born, a European international association founded by a group of professionals in the sector. This association aims to promote initiatives for the development of the patient experience, disseminate and stimulate research on the patient experience or create and share all knowledge on this subject through documents, programs, practical tools, etc., among others.
The full seminar can be viewed on the Hospital Clínic YouTube page in the following video: