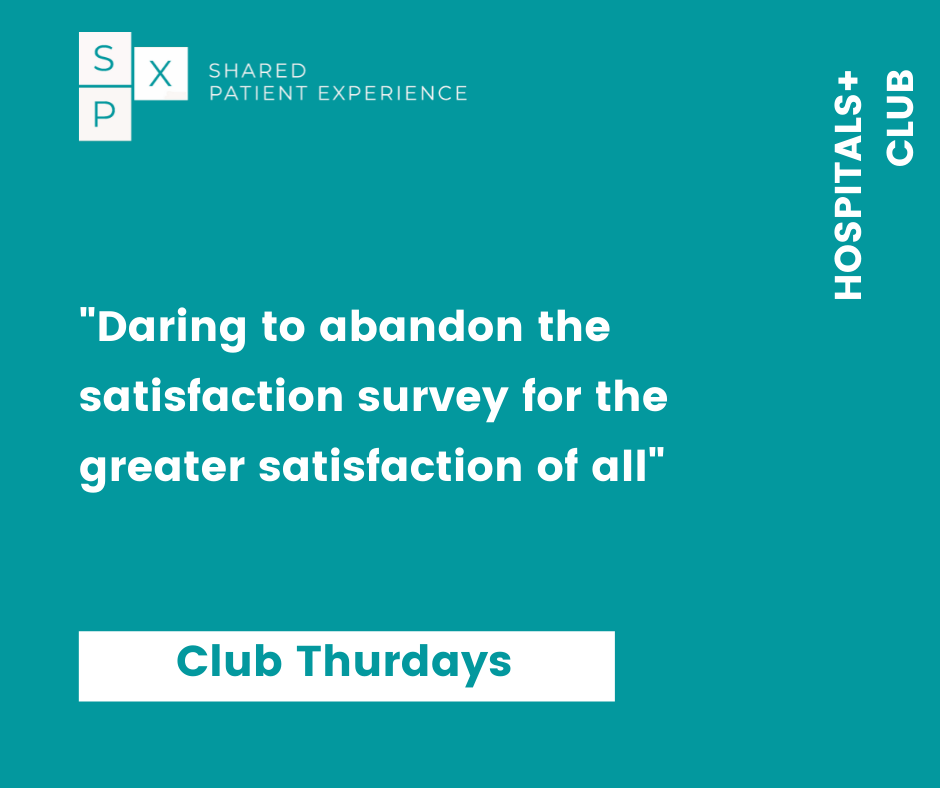 SPX launches its "Club Thursdays"!
These are virtual workshops of 1h-1h30 on practical themes predetermined by the Club. The aim is to create "tailor-made" workshops for the members of the Hospitals+ Club. The first session presents a tool, an existing experience. The following sessions are dedicated to helping participants to develop this tool or experience in their own hospital.
For this first session of 2022, So yung Straga presented "Daring to abandon the satisfaction survey for the greatest satisfaction of all…".
In a very practical and didactic way, she discussed how to collect the opinions of patients and relatives in order to definitively transform the pain points into benefits.
Do not hesitate to contact us for more information on the activities of the Hospitals+ Club !