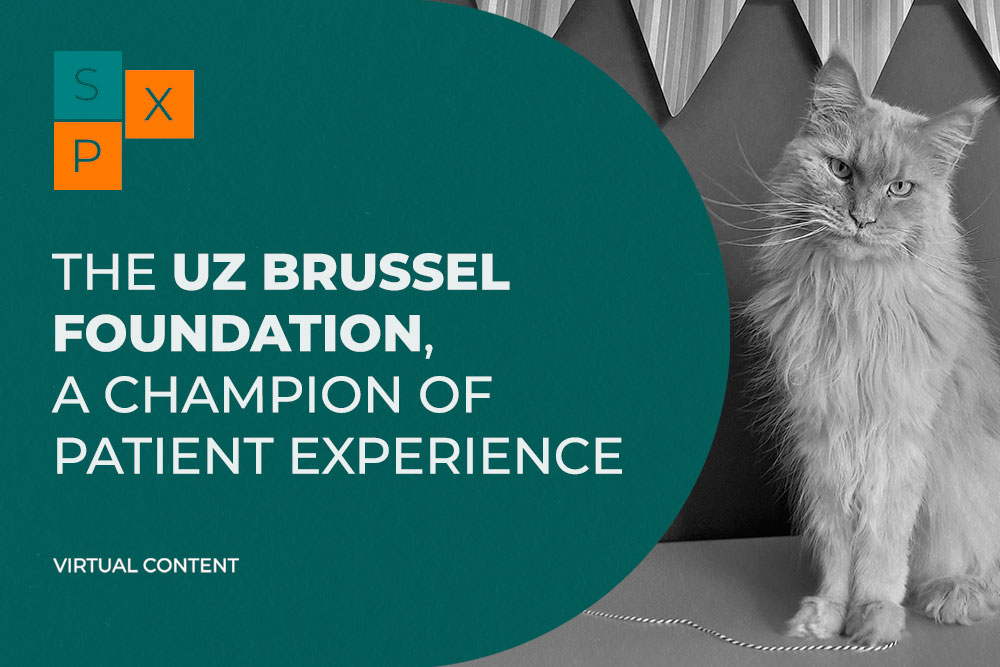 The UZ Brussel Foundation, a champion of patient experience
"What if we gave our patients the opportunity to hold their pets in their arms?" This is how the story of Villa Samson started. This unique initiative led by the UZ Brussel Foundation, which just celebrated its 5th anniversary, has helped more than 6,200 patients since its creation in 2017.
Born from the desire to support projects aimed at improving patient experience at the UZ Brussel University Hospital, like Villa Samson and the Apple Garden, the Foundation has never ceased to support innovation in the field. The Foundation is an important contributor and partner of the SPX Awards 2023, and first supported the Award Winners in 2021.
---
Villa Samson, a unique PX initiative based on animal therapy
Located next to the UZ Brussel hospital, Villa Samson is a warm carehouse where hospitalized patients of all ages can enjoy moments with their pet (cat or dog). For patients who do not have a pet of their own, it is also a place where healing is stimulated through therapy with animals.
Studies showed that contact with pets can play an important role in the healing process. By facilitating these moments between humans and animals, Villa Samson thus makes a positive contribution to the healing process and the mental and emotional well-being of patients. As a matter of fact, many patients believe that their experience at the hospital would have been entirely different if Villa Samson had not existed.
Villa Samson is a magical place! When patients come here, you see their eyes light up with happiness. I have also experienced it myself. Seeing my dog again made me so happy! It gave me new courage and strength during my hospital stay. It is fantastic that a visit to Villa Samson is free for all patients and it is so remarkable that they are completely dependent on donations.

Hospitalized patient who visited Villa Samson regularly.
Patients can, of course, only visit with the permission of the treating physician. And all animals, whether they are pets or therapy dogs, must hold a good medical record and be fully vaccinated in order to provide a safe environment to the patients.
To celebrate the success of these 5 years, and keep on reaching new patients and potential donors, the Foundation organized an entertaining celebration day, the FestiWalk, welcoming fans and donors during the past month of October. The demand for a visit to Villa Samson keeps on rising and hopes are that many more patients will be able to benefit from this exceptional care facility in the future.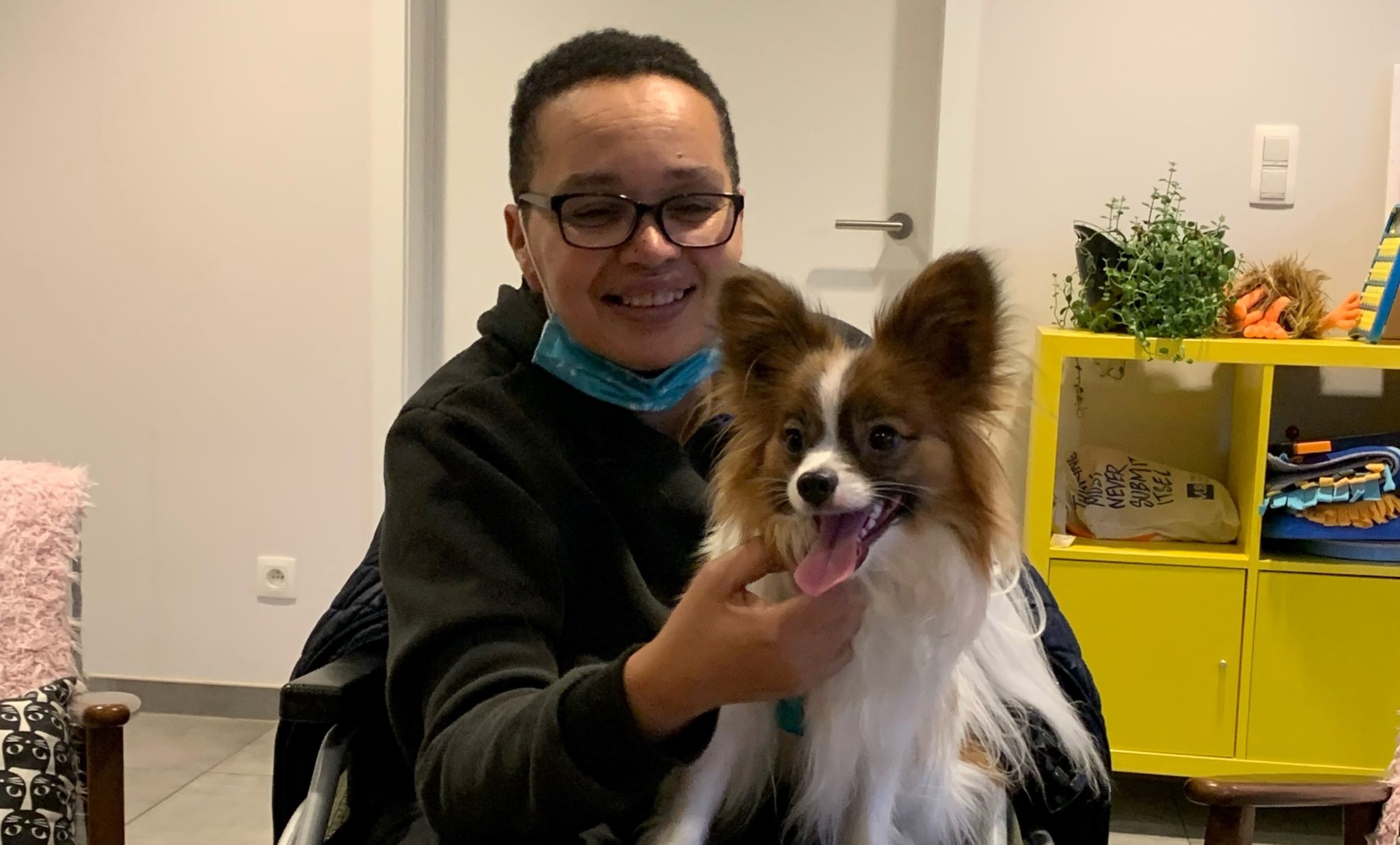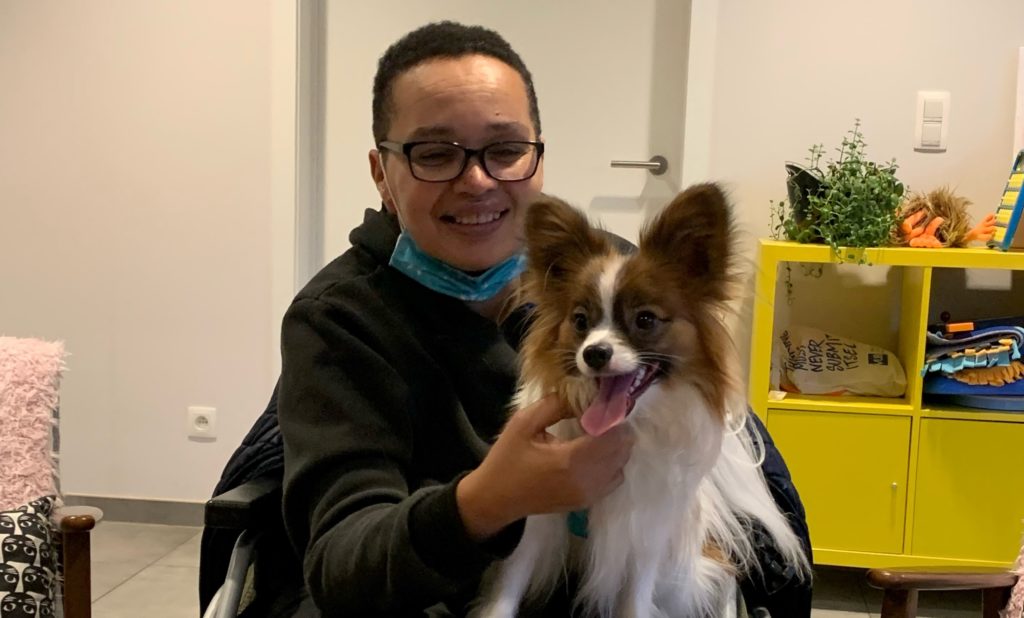 ---
The Apple Garden, a learning and playing facility dedicated to children
Another successful PX initiative led by the UZ Brussel Foundation is The Apple Garden – De Appeltuin in Dutch – a learning and playing place located in the pediatric ward of the hospital composed of two "wings": one receiving children affected by cancer and their family, and the other one offering a pleasant space for children affected by other diseases. In this way, The Apple Garden aims at providing children hospitalized at the UZ Brussel the normal structure that they usually lack in a standard hospital.
Receiving on average 3.500 visits a year from patients aged between 3 months and 17 years old, one of the objectives of the facility is to help them tackle certain difficulties through multidisciplinary therapy and therefore stimulate their rehabilitation. In addition, The Apple Garden also organizes school lessons to avoid learning delays. Finally, it gives the opportunity to young patients to leave their hospital room and have a space to play with fellow patients, a simple yet effective way to forget their illness and be children again for a while.
This place is also an opportunity for the parents and relatives to share their experience. By participating in activities, they also meet parents of other children and therefore find people with whom they can share their experience.
---
About The UZ Brussel Foundation
Created in 2017, the UZ Brussel Foundation brings donors, care providers, business partners and scientists together so they can achieve more. These efforts lead to high-quality and innovative care for every patient and thus fulfils an important social role. With the support of donors and partners, the Foundation makes innovative scientific research possible. These studies lead to new insights and possibilities, in the form of medication, new surgical techniques and interdisciplinary care processes.
In addition, the UZ Brussel Foundation plays an important role in facilitating different care projects – all of them entirely free – which help build a warm healing environment for patients and their families in the university hospital in Brussels.
For more information about the UZ Brussel Foundation and to support their mission, visit their website.
For the second year consecutively, the UZ Brussel Foundation collaborates in the SPX Awards, if you are interested in the 2023 edition, please visit this page.