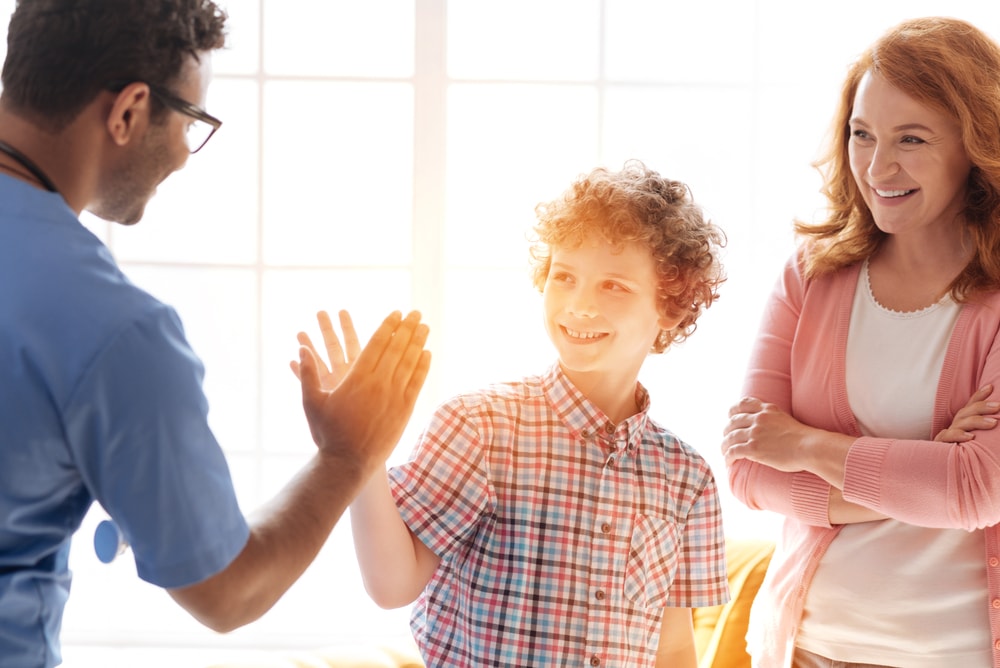 A four-step approach to providing the care patients deserve
The Harvard Business Review publishes a proposal to improve patient experience, illustrated with numerous examples and structured into four main parts.
Patient experience is increasingly becoming a critical adjunct to clinical outcomes for measuring quality of care. There are many goals to improve patient experience: patients are happier, more satisfied, but also more confident in the medical advice they receive and therefore more inclined to follow it, leading to better clinical results and thus lowering health system costs. Patient experience also plays on reputation, an important aspect for healthcare providers. In addition, regulation and funding are increasingly incorporating this concept, making it unavoidable. In order to identify the most important aspects of patient experience and to understand how to improve them, this article proposes a four-pillar framework. Sponsored by Siemens, this article seeks above all to show the contributions that technology allows in the setting up of this theoretical framework. The first aspect of the proposed framework is to engage patients and their families in managing their health and well-being. The second concerns the optimization of diagnoses, while the third focuses on the personalization of care. The last aspect is to encourage patient loyalty. For each of these aspects, the article outlines the key points to consider, and presents examples of initiatives that have been put in place in different institutions to address these issues.
• Engaging patients and their families in managing their health and well-being. This part emphasizes the importance of taking into account both global and patient-level in analysis, that is to say taking into account all stages and all interlocutors of the patient, observed "through the patient's eyes". The initiatives presented also include measures to improve the appearance and comfort of spaces frequented by patients, or complementary services such as yoga or relaxation, support groups, education, training of relatives, access to experts or advisers, etc., to make the care path less stressful and to give patients more control over their experience.
• Optimizing the diagnosis. The positive impact on the patient experience of using more efficient, more ergonomic, more mobile (including out of hospital) technologies, and rationalizing their use to reduce delays is detailed in this section.
• Personalizing care, improving empathy and maximizing positive results are the highlights of this third part. By relying on less invasive and more efficient technologies, but also by training staff in communication and empathy, and by gathering patients' opinions, the initiatives reported already make it possible to improve patient experience.
• Encouraging patient loyalty requires, in addition to the previous three components, special attention to the accessibility of care for the patient. Thus, the initiatives presented aim at ensuring greater transparency as well as greater availability of service providers.
The article then goes back to the benefits that come with improving patient experience, highlighting the best clinical outcomes associated with it. Examples of hospitals that have undertaken actions to positively transform the experience of their patients illustrate the gains that result from this approach. Finally, a list of 10 tips to improve the patient experience summarizes the main messages of the article:
1. Ensure the visible support of management
2. Expect reluctance
3. Look for "quick wins"
4. Listen to patients and gain their trust
5. Use the best technologies and measure results
6. Take the time to discuss possible results
7. Take advantage of advances in medicine
8. Treat bad news about patient experience as bad news for the organization's financial statement
9. Promote honesty and transparency – even when it seems counterintuitive
10. Think of patients as humans and not as health problems
Source: Improving the Patient Experience – A Four-Part Approach to Delivering the Care Patients Want and Need – Harvard Business Review Analytics Services, White Paper