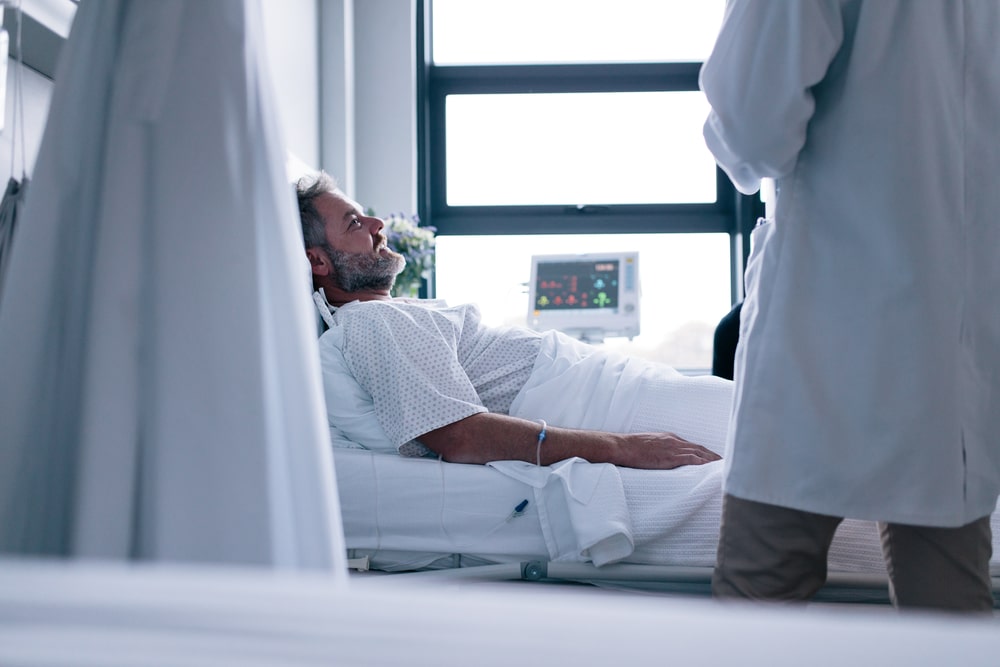 Defining patient communication needs during hospitalization to improve patient experience and health literacy
The positive patient experience is increasingly important for hospitals, and is closely linked to high employee engagement and quality of care. At the same time, the healthcare market aims to evolve towards a values-based approach, notably patient-centred models of care.
Patients' perceptions of the quality of the health care they receive depend to a large extent on the quality of their interactions with their doctor and team of health professionals. In addition, it has been shown that when doctors communicate better, coordination of care and continuation of the treatment also improve. Effective doctor-patient communication promotes continuation of the treatment and more active self-management of long-term chronic illnesses. At the same time, improving the work environment for nurses, including the level of staffing, may improve the patient experience and quality of care. We know that nurses spend a lot of time with patients and that their communication and social skills are important. Doctors' and nurses' communication skills are proved to be key elements that influence the patient experience and, additionally, these skills are also closely linked to the quality and efficiency of the hospital.
A recent study found that patient engagement had a positive impact on health outcomes, medication adherence, and hospital admission rates, which ultimately means reduced consumption of services and therefore a reduction in health costs and expenditure. Current delivery systems limit patient involvement by failing to routinely provide people with details of their own clinical outcomes and conditions and other important clinical data.
It is therefore important to define the communication needs of patients during hospitalization in order to improve their experience and health literacy. The study aims to identify the topics of most importance to patients from chronic illnesses and to determine when, how and to whom these topics should be communicated.
To do this, a qualitative analysis of the experiences described by patients during recent hospitalization or after discharge from hospital was undertaken. The themes that were most often mentioned in interviews and focus groups are: information content, health literacy around patient conditions and the hospitalization procedure. When interviewed, patients were unable to provide details on their tests and results because they did not understand what the tests entail, which results they will provide, or any other consequences of the results. They all knew, or were told, that all clinical information was disclosed by doctors and through oral communication. Patients recognized the value of having everything written down in a discharge report, which they can refer to repeatedly when in doubt, when alone. This is in fact an important element because it demonstrates the usefulness of providing diagrams and written information on any subject, in this case discharge reports. Written information is not provided during a stay in the emergency department, and this lack of information triggers stress in patients, nor is it provided during the hospitalization process.
Patients are aware that doctors are responsible for disclosing important information and news. However, patients have easier access to nurses and more frequently engage in conversation with them. In this sense, nurses seem to be the most accessible professionals when in doubt and they should be encouraged to respond and be specifically trained to improve their skills in communicating with patients with poor health literacy. In relation to how, verbal communication appears to be the most practical for professionals, but it is not appropriate as a stand-alone communication action to ensure patient understanding. This leads to the conclusion that it is appropriate to provide written information while they are in the emergency department and on the hospital ward, thus providing the possibility not only to learn more about the current situation, but also to have a more complete understanding about the chronic condition(s) they suffer from. Patients should be provided with this type of information when they are admitted, when they get test results, when they are discharged, etc. or in case of doubt about the information they were given. If the information provided in the first place is given in the right way, not only orally but also in writing and in plain language, there might be fewer possible doubts and they could be easily answered by referring patients to the primary source.
The results of the study show that during the hospitalization process, patients are able to identify their doubts and actively ask for more information. These moments offer healthcare professionals the opportunity to provide personalized attention and information to help patients learn more about their condition and co-morbidities which will ultimately improve the patient experience, promote better treatment compliance and contribute to healthy ageing. It is important to standardize communication and education initiatives as part of clinical guidelines among hospitalized patients with chronic illnesses.
Source: Guillem Marca-Frances, Joan Frigola-Reig, Jesica A. Menéndez-Signorini, Marc Compte-Pujol and Eulàlia Massana-Morera. Defining patient communication needs during hospitalization to improve patient experience and health literacy. BMC Health Services Research. 20, 131 (2020). 10.1186/s12913-020-4991-3.
The opinion of the SPX Virtual Contents Editorial Board:
"Although representativeness may be questioned given the size of the panel, the findings and verbatim quotes presented in this article highlight questions that any hospital must ask itself regarding patient communication."