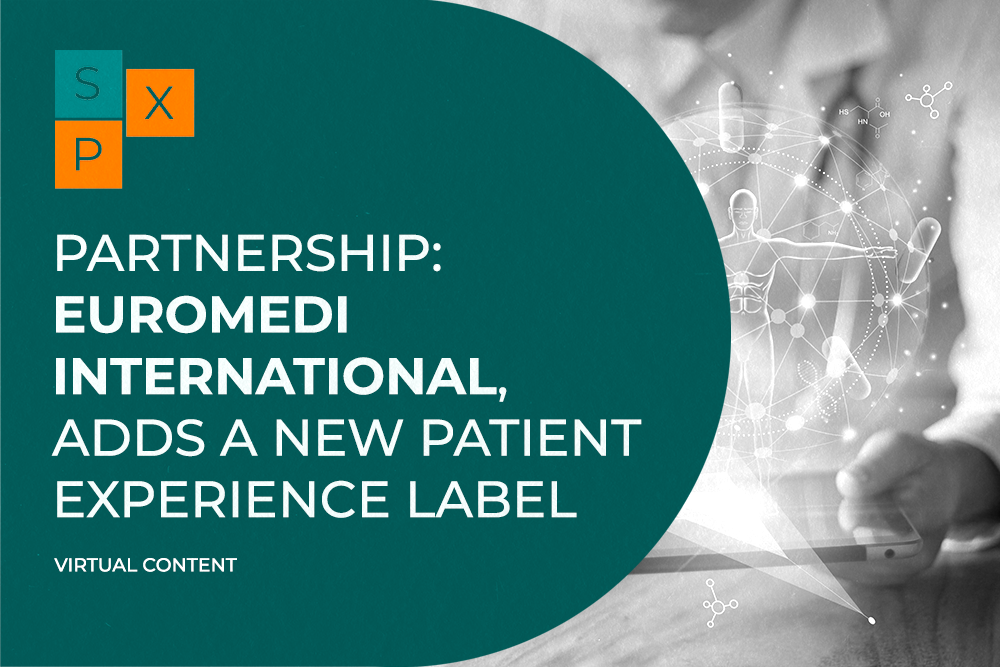 EuroMedi International, in collaboration with Shared patient experience-SPX, adds a new Patient Experience label
Healthcare establishments concerned with performance and innovation are already engaged in an accreditation process, or are preparing to do so. Continuous improvement in quality and safety has finally become standard practice. As a result, the patient experience has systematically and irrevocably become an essential criterion, generating value in the healthcare relationship. Steps in this direction are being taken with varying degrees of intensity, so the time has come to support these efforts by recognising the practices that really help to advance the patient experience.
EuroMedi International and Shared patient eXperience are offering a guide devoted entirely to these aspects, with the aim of supporting and assisting all establishments seeking to make the patient experience an integral part of their processes. With their characteristic pragmatism, the guide is divided into areas that have a direct impact on the patient experience. Following the example of general accreditation, the patient experience label will highlight institutions that are keen to take into account the perspective of their patients in order to include them as effectively as possible in their professional practices.
Together, they will accredit healthcare establishments that have implemented concrete patient experience initiatives.
A specific guide has therefore been developed and integrated into the EuroMedi self-assessment tool, Auditor. This 100% digital tool, exclusive to EuroMedi International, enables teams to self-assess and integrate their various achievements with a view to international recognition of their best practices. EuroMedi International offers Patient Experience accreditation in around twenty countries worldwide.
Who is EuroMedi International?
EuroMedi International is a European accreditation agency that accredits hospitals, clinics, nursing homes, patient pathways and healthcare training centres, with the support of high-performance digital solutions. EuroMedi International is present in some twenty countries around the world and also assists governments in setting up national accreditation programmes.