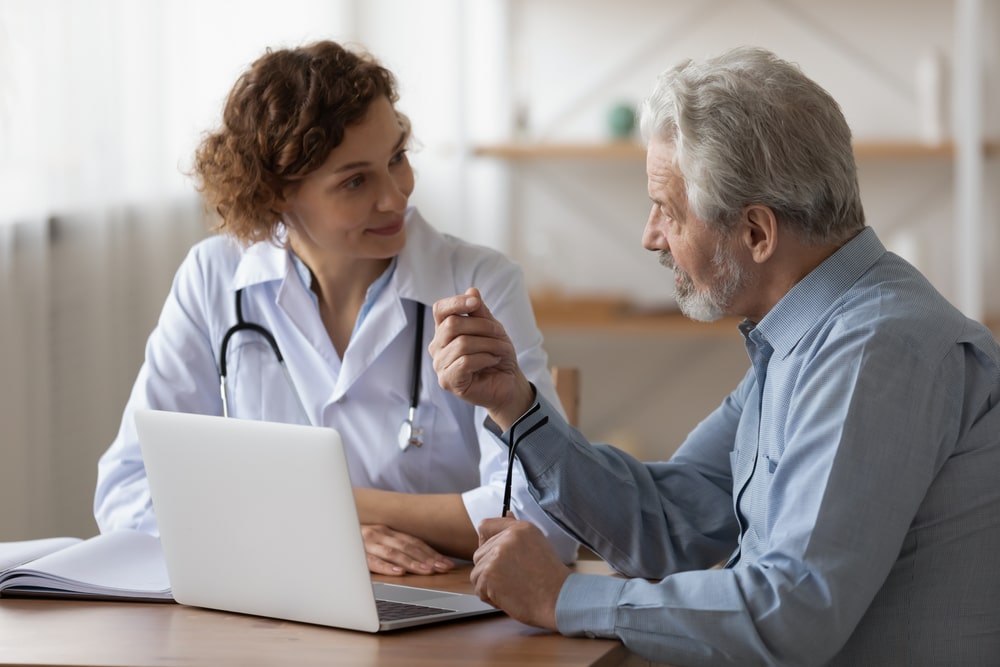 Implementation of patient-centred care: which system-level determinants matter from a decision maker's perspective?
Patient-centred care (PCC) has received increasing attention as a fundamental concept in healthcare provision, along with its aspiration to focus on patients' needs and preferences, and to involve the patient in the provision of healthcare.
Background
Although the literature has dealt with PCC for many years, there is a lack of a clear and common understanding in the research. A widely used definition by the Institute of Medicine describes PCC as "providing care that is respectful of, and responsive to, individual patient preferences, needs and values, and ensuring that patient values guide all clinical decisions".
PCC is more than individualised care for a patient. It also focuses on patient information and involvement in care, physical and emotional support, integration of medical and non-medical care, access to care and coordination and continuity of care.
The implementation of PCC structures has been shown to improve the provision of health care in the face of increasing demand for health services and limited resources, by addressing both economic and patient-related characteristics. Successful implementation requires a practical analysis of the determinants, their relationship to each other and their degree of influence. Therefore, the OrgValue research project explores the views of decision-makers and patients on the implementation of PCC in the metropolitan area of Cologne, Germany, through a qualitative interview study in various health and social care organisations.
Setting and participants
The determinants of PCC implementation at organisational and individual level in different health and social care organisations (HSCOs) have already been explored in a previous study. Therefore, this study wants to focus more specifically on the determinants at the health system level. It aims to advance research on the determinants of PCC implementation and complements the previous analysis of organisational and individual determinants by identifying system-level determinants related to PCC as perceived by HSCOs in different care settings. Designed as a qualitative interview study, the research was conducted to provide an overview of the determinants faced by HSCOs at the system level, by assessing the determinants common to different care settings.
This study is part of the OrgValue research project (Characteristics of Value-Based Health and Social Care from Organizations' Perspectives) which is part of the Cologne Care Research and Development Network (CoRe-Net). The interviews were conducted with clinical and management decision-makers from several HSCOs in the Cologne region, Germany. Participants were recruited via partner networks and telephone calls.
Results
This study identified various system-level determinants that are associated with the implementation of PCCs. Decision-makers described external regulations as generating an economically controlled alignment of the health system. The availability and qualification of staff resources and patient-related financial incentives were identified as a prominent requirement for providers to deliver patient-centred care. The strict separation of health care financing and delivery between the inpatient and outpatient sectors was seen as a barrier. Finally, inter-organisational collaboration and information exchange were identified as facilitators, enabling seamless care for patients.
Conclusion
There is no systematic and planned long-term strategy that can be applied to all organisations. Rather, each organisation is exploring its own possibilities to implement patient-centred care activities within the framework of external restrictions.
To ensure the success of the patient-centred approach, a paradigm shift from disease-centredness to patient-centredness approach seems to be necessary at system level. Policy and reimbursement decisions need to be directly aligned with patients' preferences, needs and values to support collaboration and cooperation between providers. The provider framework should be extended to care pathways to increase continuity of care.
Future research should apply an in-depth analysis of individual facilitators and barriers in order to propose concrete policy implications to support the implementation of PCC in organisations. As the results of the study suggest that economic pressure and financial incentives are crucial for the implementation of PCC, future research should examine whether specific reimbursement models and different forms of health care delivery have an impact on this approach, as well as on the impact of PCC on the economic benefits and efficiency of health care delivery.
Finally, it seems that focusing on patients' needs leads to greater patient involvement and cost effectiveness.
The opinion of the SPX Virtual Contents Editorial Board
"As noted in the article, the sample is very small and all interviewees are from the same region, which reduces representativeness.
Otherwise, it provides some interesting conclusions, including in particular to continue research on reimbursement models and the different types of benefits offered to support the implementation of the PCC."