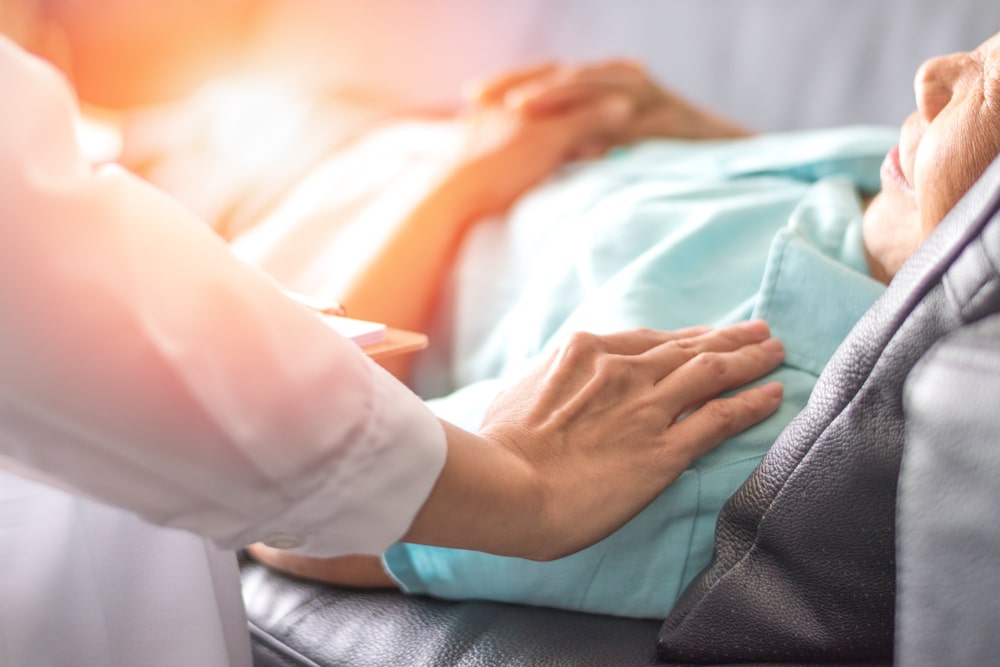 5 principles to improve the patient experience
SPX recently published its Position Paper on the use of e-health technologies aimed at improving remote care and support for patients and so it follows on that we would like to highlight this topic this month with an article by Jean Glaser published in the Harvard Business Review showing that creating patient experiences using digital technology involves more than simply applying the technology.
Healthcare establishments are indeed counting increasingly on digital technologies as the basis of improving the patient experience. In view of demand from recent generations who use this type of technology and the many options now available in the business world, healthcare establishments wish to propose this offering to their patients, the aim being to provide a "digital front door": using technology to improve patients' experiences at every touchpoint.
This article puts forward five principles to keep in mind when implementing such innovations:
1. Patients are also consumers
While "patient" is a term used for an individual who receives healthcare, a consumer is someone who makes a decision regarding the acquisition of goods or services, whether or not they proceed with the acquisition.
From this standpoint, patients are also consumers as they make all kinds of decisions regarding their health and healthcare (changing doctors, taking or not taking medicine, stopping smoking, etc.).
Furthermore, insofar as the provision of care is directed towards actions leading to the best health outcomes or potentially relevant outcomes for the patient and for each item of expenditure used, this also implies that providers will be held responsible for consumers' health decisions.
Hence the need to provide high-quality medical care because poor performance in one role will have an impact on performance in the other.
2. Real-life experience goes beyond technology
Consumers judge service organisations based on the performance of a small set of processes that they use throughout their journey to shape their experience.
The healthcare establishment must therefore take this aspect into account and analyse the entire journey: technology, process change, culture change and governance.
3. The range of consumer/patient-centric processes is very broad
Most providers focus on using digital tools to improve the consumer/patient experience and focus on one point in the journey, most often the point of entry: finding a doctor and visiting their office. However, the consumer/patient experience encompasses a vast range of interactions that patients have with multiple care settings in the healthcare ecosystem.
Telehealth tools have enabled the usual point of healthcare provision to be moved from the health centre to the home. These new healthcare locations provide new opportunities and challenges for the consumer/patient experience with new processes to be taken into account and to be developed in order to create an outstanding experience.
4. Advances in technology create opportunities to provide outstanding experiences
Whether it's using data enabling personalisation of messages, treatment options, lifestyle change programmes or AI-based process automation, or offering wearable devices, healthcare industries can draw inspiration from the experiences and know-how of other consumer industries to develop digital healthcare experiences.
5. Pay attention to the meaning of terms when discussing strategy
The terms "patient" and "consumer" form the basis of a discussion of the experience, precluding a strategic discussion about the reality that a person may be both a patient and consumer, just as using the term "digital front door" may misdirect needs and options, so the author puts forward an alternative: "journey to health".
Just as some of the concepts used are borrowed from other industries, using a name or a term sometimes suggests a digital process that is the equivalent of a physical process (e.g., proposing the electronic patient record as just a digitised paper medical record). However, this approach does not enable the full range of digital technologies and breadth and complexity of the consumer/patient experience to be covered.