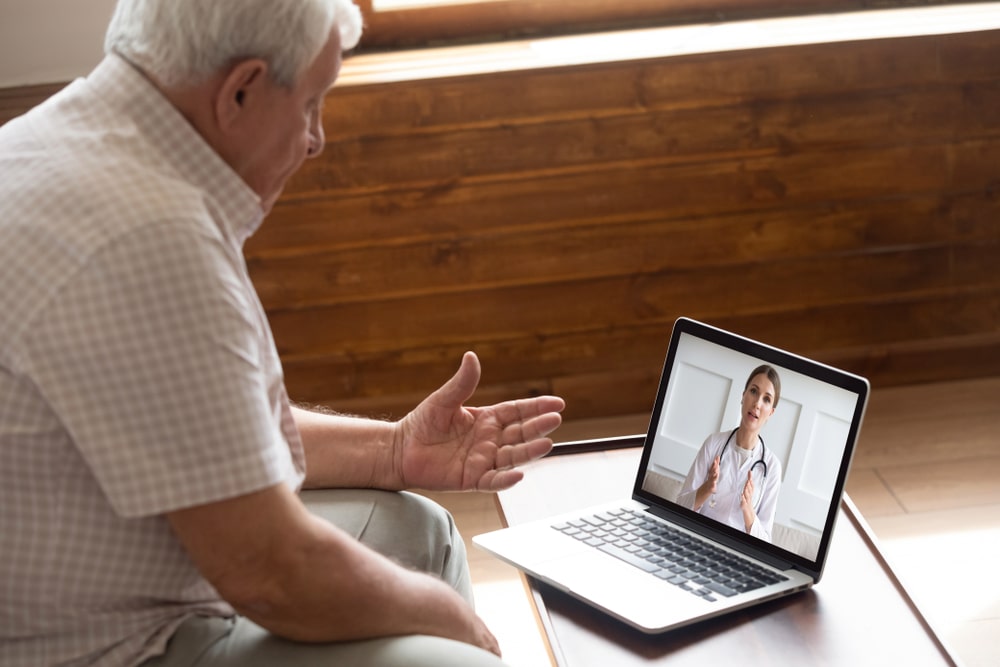 Home Sweet Home: Patients outside the walls
The paradigm shift towards patient-centred care over the last two decades has allowed health organisations to think about how to bring care into the patient's own environment, rather than forcing the patient to travel to the health care institution for care.
This idea is based on the recognition that health care is continuous rather than episodic and that the provider will be able to better understand the patient in their environment while making decisions that impact on care.
Growing interest in tracking tools
Consumers have shown a growing interest in improving their lifestyle in recent years through new healthy habits such as better diet and exercise. These are driven by a growing market for telemonitoring tools and self-development including technologies like activity bracelets, smartwatches and other online resources.
People with chronic diseases (diabetes, COPD, asthma and congestive heart failure), have been particularly targeted by these devices and resources, helping them manage their care at home alongside visits to the doctor.
However, the early technologies were designed to appeal to the consumer rather than meeting clinical care needs.
Gradually, some forward-thinking providers and health systems realised that harvesting activities from home could encourage patients to become more attentive to manage their care. For example, having a person living with diabetes measure their activity could lead to a healthier lifestyle reducing so-called "negative" health events, improving clinical outcomes and limiting unnecessary health care expenditures.
As time goes on, technology is becoming more sophisticated, allowing the development of devices that can accurately measure vital signs and other biometric data in the home (or elsewhere) and send this information directly to healthcare providers.
A boost from the pandemic
There was very little use of remote patient monitoring (RPM) by health systems prior to the COVID-19 pandemic. These were mostly small deployments focused on specific populations or aimed at addressing a specific issue such as reducing re-hospitalizations among patients discharged from hospital.
With the pandemic, digital care has moved into a higher gear, enabling better monitoring and control of certain parameters, improving patient health and reducing risk. But more than that, it has allowed patients to be involved in this management.
Moving towards the management of more complex patients
While RPM programmes generally target patients who need help managing their care at home, some programmes are emerging to offer care for patients in hospital or even in intensive care.
The case of Adventist Health illustrates this shift from the RPM model to care for patients with more complex needs. In this model, patients are assessed after being admitted to hospital and can return home with the appropriate equipment and training if they meet the criteria for home care.
The programme includes regular home visits by care providers as well as virtual visits and RPM monitoring depending on the care plan. The patients have four channels to contact their care team: via an iPad, via a dedicated phone number to a designated nurse, via a waterproof PERS (Personal Emergency Response), and finally via a biometric screening tool connected to the iPad that alerts care team members if the patient is in distress.
The success of this programme – or any hospital at home programme – depends on the outcome. This model of acute hospital care at home was introduced very recently, about three years ago, and full data analysis has not yet been done to draw conclusions about its success.
Per Danielsson, the programme's medical director, sees the programme developing as the health system builds the infrastructure to support it and the new RPM technology improves data capture at home.
"The hospital of the future will be one big intensive care unit […] We will only take care of the sickest patients in hospital, and everything else can be done at home.
But we are not there yet. Danielsson adds that the concept is in its infancy, hampered by a healthcare industry that is slow to adapt to change. Some of the technology is still clunky, and federal and state regulations limit the use of telehealth and other digital home health technologies, he says. Payers need to support the strategy to enable its development.
Nurses as a key part of these programmes
Some leaders saw the crisis as an opportunity to push innovation to last beyond the pandemic.
However, there are voices asking whether home care is appropriate and safe enough for patients with advanced care needs, such as acute care and intensive care.
This is the case for South Shore Health, which wants to define more precisely which patients are best suited to this type of programme. The workflows developed benefit not only the patients and caregivers, but also the nurses and doctors who monitor them from the hospital. Indeed, as the home is a very different setting from the hospital, it is not possible to simply replicate the same organisation as in the hospital.
Programme models can therefore be very different, ranging from the use of RPM tools to monitor vital signs on demand, to telehealth platforms that allow patients to consult their care providers whenever they want or need to. Some programmes may require daily clinician visits, while others may spread these visits over the week or according to a patient's specific needs.
The patient may be a more important factor than we think. It may be the patient who will dictate the evolution of RPM and hospital-at-home programmes, creating their future health care interactions in health systems.
Source: WICKLUND Eric, Home Sweet Home: Health Care Moves Away From the Hospital, Healthleaders Media. Available at: https://www.healthleadersmedia.com/innovation/home-sweet-home-healthcare-moves-away-hospital [Accessed: 03/06/2022]